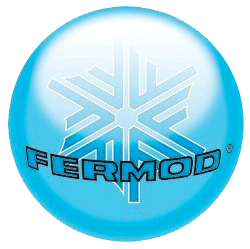 Fermod Shelving Systems to Clean Up Your Operation!
February 27, 2018
In any Foodservice kitchen, the maximum use of available space is important which means there is a need for proper shelving and storage. Not only must the shelving be an efficient use of space, but it should be quick and painless to put together, complying with food and employee safety requirements. Fermod leads the market in product layout and design, storage optimization, and hygiene awareness. They offer completely flexible solutions for storage and space management needs. Storage optimization is guaranteed by using different combinations of Fermod shelving units to best fit your operation. Each insert is removable to accommodate the desired layout. Shelving units are the easiest in the industry to assemble and do not require the use of tools. The open shelving designs leave objects in plain sight for clear access.
These easy-to-assemble shelving units are great for:
Cold rooms
Catering
C-stores
Restaurants
Universities
Hospitals
Clean rooms
Fermod aluminum shelving for cold rooms, freezers, and dry storage is now available in the US. Offering a lifetime warranty against rust and corrosion, this product is very simple to assemble, light, and simple to clean.
With kitchens constantly evolving, modular shelving is where operators are turning to give them mobility, versatility, customization and the ability to easily clean. Fermod's products are developed to provide everything the operator needs!
Watch this video below for an overview of the Fermod Shelving line and see how easy it is to assemble!
 Click the picture to learn more!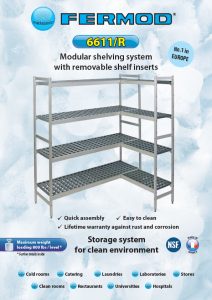 Fermod has conceived, created, realized and sold hardware and accessories for the refrigeration industry since 1934.
For more information about this product and more, contact Preferred Marketing Group today!