High Speed Ovens from Merrychef, How Your Operation Could Benefit From Speed-Cooking Technology!
November 16, 2017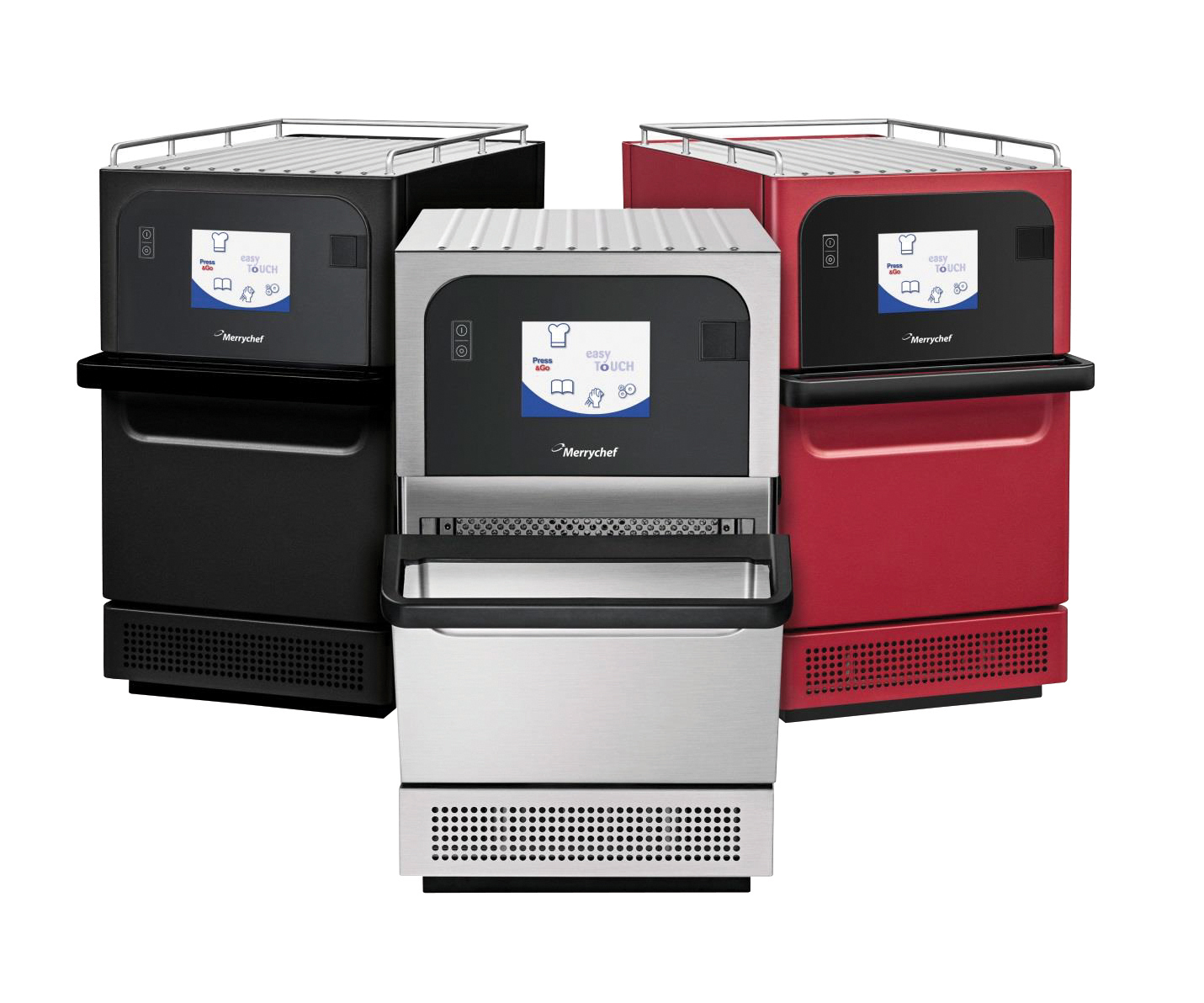 For over 60 years, Merrychef has been providing culinary expertise with their product experience and award-winning technologies. They innovatively combine microwave technology with conventional technology to create faster cooking times with the ability to brown and crisp individual recipes. With most models having such a small footprint, you can position these ovens practically anywhere you would have a standard microwave in your kitchen operations. Possibly the greatest feature is that this type of oven does not require a hood!
Merrychef high-speed ovens are such an ideal way to cook achieving big results. The many advantages include toasting, grilling, baking and regenerating a wide range of fresh or frozen foods, rapid cooking technology that combines three heat technologies, tuned impingement, microwave, and convection, allowing the ovens to cook up to 20 times faster than conventional ovens. The MerryChef products fit on a 600 mm worktop and have a cool-to-touch exterior. Another unique feature is the USB memory stick capabilities that can transfer up to 1024 cooking profiles.
MerryChef products make it convenient for operations that want to expand their menu items that move at a relatively low volume.

For more product solutions from Merrychef visit www.merrychef.com.
See the Merrychef Oven High Speed Innovation in action – http://www.merrychef.com/Videos
Contact Preferred Marketing Group today to request a quote or to find out more ways to speed up and easily diversify your menu selections.