The Focus on Ease and Functionality – Convotherm easyTouch®
October 24, 2017
The Convotherm Combi Oven is all you need offering an abundance of features so you get the most firepower out of the smallest footprint. The Combi oven gives you menu flexibility to serve whatever you want, whenever you want without expanding your kitchen. And with three modes of cooking, you are ensured focused and consistent results.

With time being a major component of the cooking process, the easyTouch® oven can be programmed in hours, minutes, and seconds. It Includes a high-resolution 9" full touchscreen and customization options for your every need.
Giving you a full range of impressive and practical features and seven sizes, the easyTouch® operating concept is incredibly easy, incorporating both established and new functions:
Crisp&Tasty – 5 moisture-removal settings
BakePro – 5 levels of traditional baking
HumidityPro – 5 humidity settings
Controllable fan – 5 speed settings
ConvoClean+: the fully automatic cleaning system with eco, express and regular modes, including optional single dosage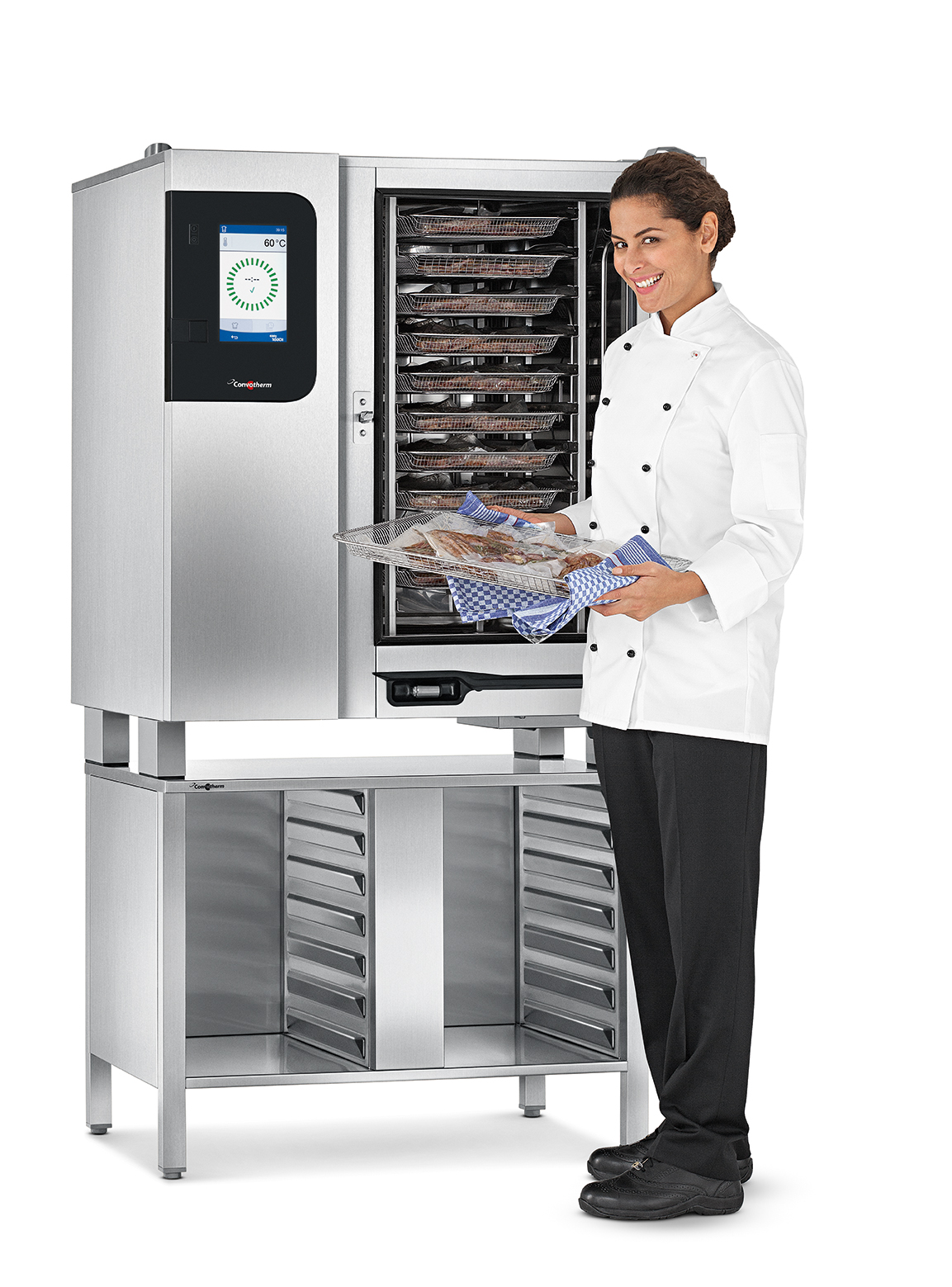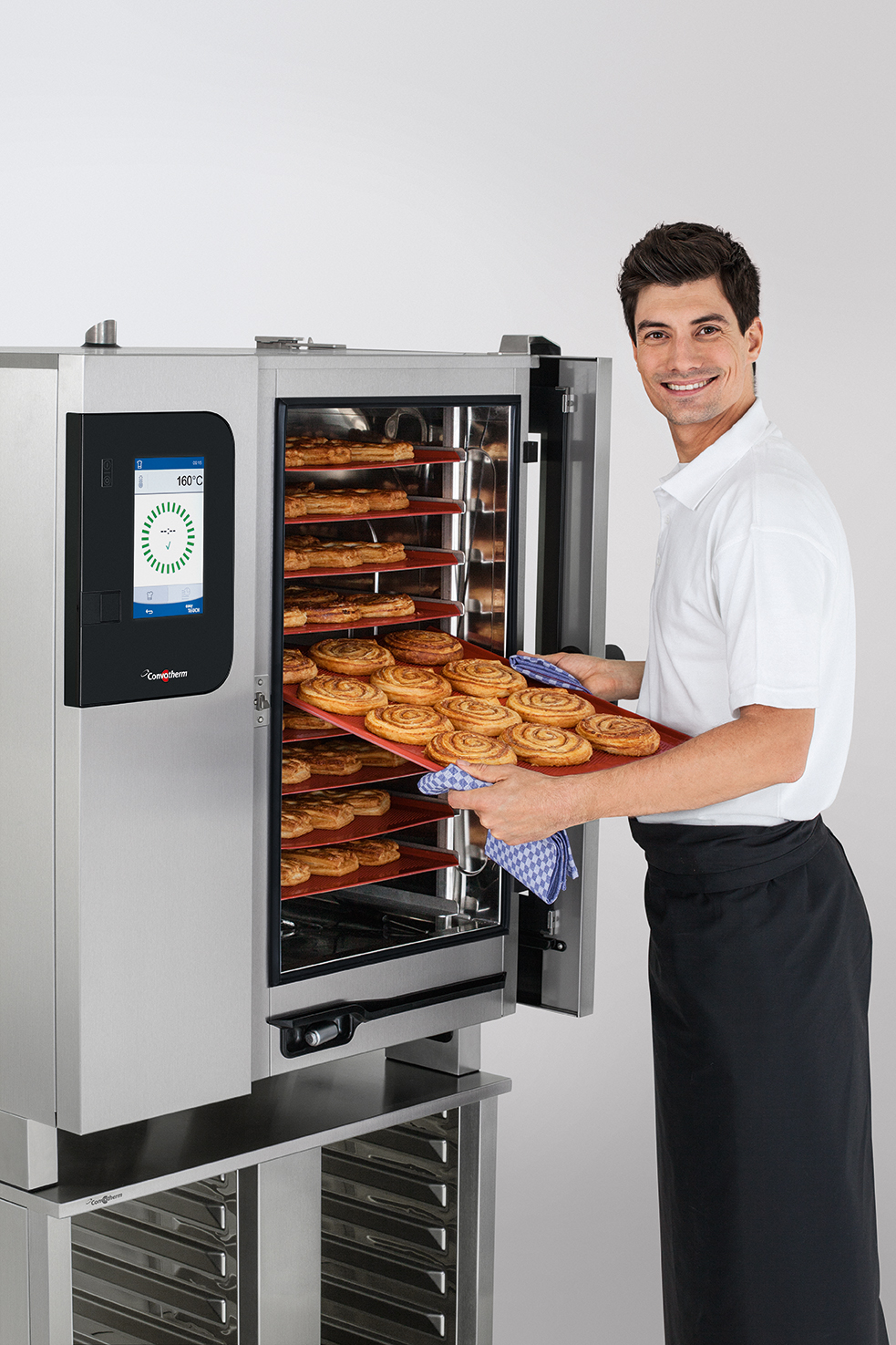 This unique configurable user interface brings you the following features:
Press&Go+: automatic cooking using quick-select buttons for optimum process reliability. No need to enter information such as size, browning level or core temperature
Integral Press&Go feature with separate Manager and Crew modes, as the ideal solution for restaurant chains
Versatile regenerating function with preselect for à la carte, plate banquet and buffet
Manual cooking
Detailed servicing information so that you find the right help quickly in the event of a fault
399 cooking profiles containing up to 20 steps
On-screen Help with topic-based video function
TrayTimer management system for perfect timing from top shelf to bottom
Cook&Hold: automatically lowers the temperature at the end of cooking to combine cooking and holding in one process
Delta-T cooking / LT cooking: ultra-gentle cooking – including overnight
The TriColor indicator ring indicates the current operating status:

yellow for "in preparation"
red for "in progress"
green for "done"
In addition to the features and benefits mentioned above this oven also allows you to maximize your working space in front of the unit. The disappearing door gives you more freedom of movement when working and minimizes the risk of injury or burns.
In review the Convotherm Combi Oven gives you more efficiency, saves time and money, more safety and convenience and ultimately is designed around you to fit your needs!
Check out why a Convotherm 4 is the best decision you will make!
To see the easyTouch® Control feature up-close visit https://youtu.be/tyv9pSY1EhI
Contact Preferred Marketing Group to explore which Combi oven is right for you. Call today and schedule a demo or place an order!