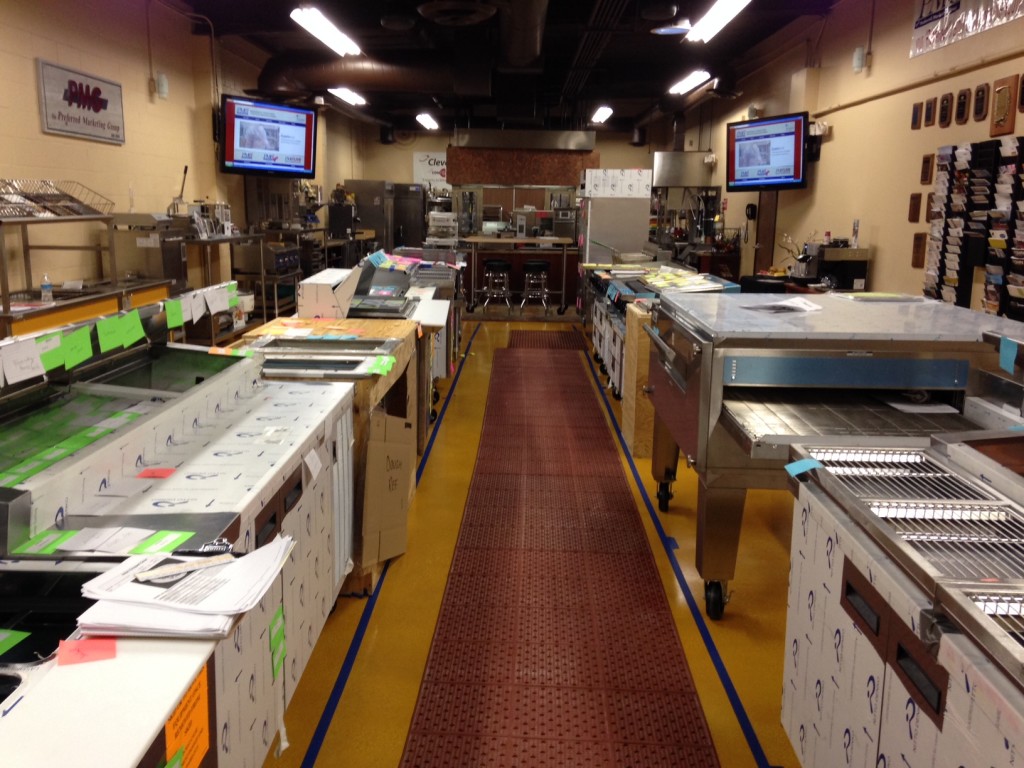 What You Can Learn from a Capacity Study to Increase Commercial Kitchen Efficiencies
November 16, 2016
A few years ago, PMG hosted eighteen chefs at the PMG culinary lab to study every item in the kitchen, each units importance, and how each can be used on an assembly line. After 36 hours of discussion, some trends emerged on how to maximize capacity and increase efficiency. So what did we learn?
"Our goal is to help our clients determine and realize a smaller footprint and more efficient operation," said PMG principal, Jeff Couch.
What we learned is that great emphasis should always be placed on the "determining" part of this equation. Providing the right equipment is one thing, but conducting studies to uncover the right engineered solutions is the most important part of the equation.
During the kitchen capacity study, PMG found that only the most essential tools and equipment should be placed in the assembly area. Surprisingly, many kitchens fail to implement this concept without even realizing it. This leads to decreased efficiencies, and ultimately, decreased revenues per hour.
By redoing the layout of the kitchen, analyzing the flow of restock, and streamlining the assembly area, establishments can maximize the usage of their foodservice equipment, increase the capacity of ingredients at peak times on the line, and create a smaller footprint. In order to do this, though, it's necessary to review every item in the kitchen.
Speaking of reviews, here are some comments on how an Engineered Solutions strategy can work for your California or Nevada commercial kitchen or foodservice operation:
"The PMG team showed remarkable creativity and innovation in assisting us to achieve increased throughput in our kitchens with a smaller footprint, reduced ticket times. We are very excited to continue working together.❞
Greg Dollarhyde, CEO, Veggie Grill
"PMG is the only culinary lab we use to develop our new menu items. The staff is able to provide real world experience. Their knowledge of new cooking techniques and equipment are second to none.❞
Chef Joseph Gillard, Corporate Executive Chef, Alliant Foods
"PMG is a hands on company. They have collaborated with us to create custom solutions. PMG has proven to be very responsive and proactive. We value our relationship with PMG and look forward to working together for years to come.❞
Brian Dreeland, VP Construction, Pick Up Stix
There's only one way to rebuild a kitchen for maximum capacity and efficiency and that's to deconstruct and analyze everything in the kitchen as it exists today. This is essential to an Engineered Solutions strategy. Read the Engineered Solutions Guide to learn more.