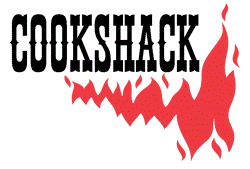 Why Consider an Indoor Commercial Smoker for Your Kitchen Operations?
August 17, 2018
Smoked and barbecued meat is a fan favorite all over the world. Continuing to delight customer taste buds, smoked meat is being used in a variety of casual and elegant dishes outside of the traditional backyard BBQ setting. Giving the meat that tangy and sweet smoked flavor people love, requires a lot of space, equipment and is a time-consuming process. Most foodservice environments can't accommodate the outdoor space needed for a smoker. Luckily there are indoor and outdoor meat smokers that are designed for large and small volume restaurants with space control in mind.
Quality commercial smokers can be used in a variety of foodservice settings, including commissaries, catering, delicatessens, large and small restaurants and barbecue establishments. Beef, pork, poultry and more can all be smoked and barbecued in an outdoor or indoor commercial smoker. Chefs are experimenting with smoking vegetables, fish, fruit, cheese and even deserts.
A major advantage for purchasing an indoor smoker is that you can use it all year round despite inclement weather. Indoor smokers use less wood and utilities since the units are smaller, thus not increasing your utility bills in any considerable way. These smokers allow for precise control over the heat, moisture and smoke levels inside the chamber to ensure your smoked meat and barbeque is cooked exactly how you want it.
Another issue operators face with traditional smokers is the difficulty and effort it takes to clean and maintain them. Kitchen equipment needs to be easy to operate and easy to clean. Consider indoor and outdoor commercial smokers that come equipped with drip pans that catch meat drippings and have inner racks and grills that can easily be removed and cleaned in a dishwasher.
Cookshack provides smokers, pellet grills, charboilers and a pizza oven that makes the smoking process easy and delicious! They are the leading authority in barbecue cooking, products, and technology and the newest industry leading brand to be added to Preferred Marketing Group's portfolio. As a family owned manufacturer, Cookshack has been in business for more than 50 years, providing high-end products with exceptional satisfaction to customers. Not only do they manufacture high quality equipment to suit any of your needs and space, they offer wood and pellets that work best to smoke with for the food taste you want to achieve. There are electric based models and wood pellet-fired models, all designed to give you consistently great tasting barbecue without the hassle.
Become the best producer of the highest quality barbecue possible with Cookshack! For cooking tips and tricks visit http://www.cookshack.com/101s.
Need additional inspiration on changing up your menu offerings? Check out the following videos from Cookshack for recipes and ideas! http://www.cookshack.com/recipes-and-cooking-videos.
For smokin' hot solutions for your indoor or outdoor kitchen operations, contact your Preferred Marketing Group rep.