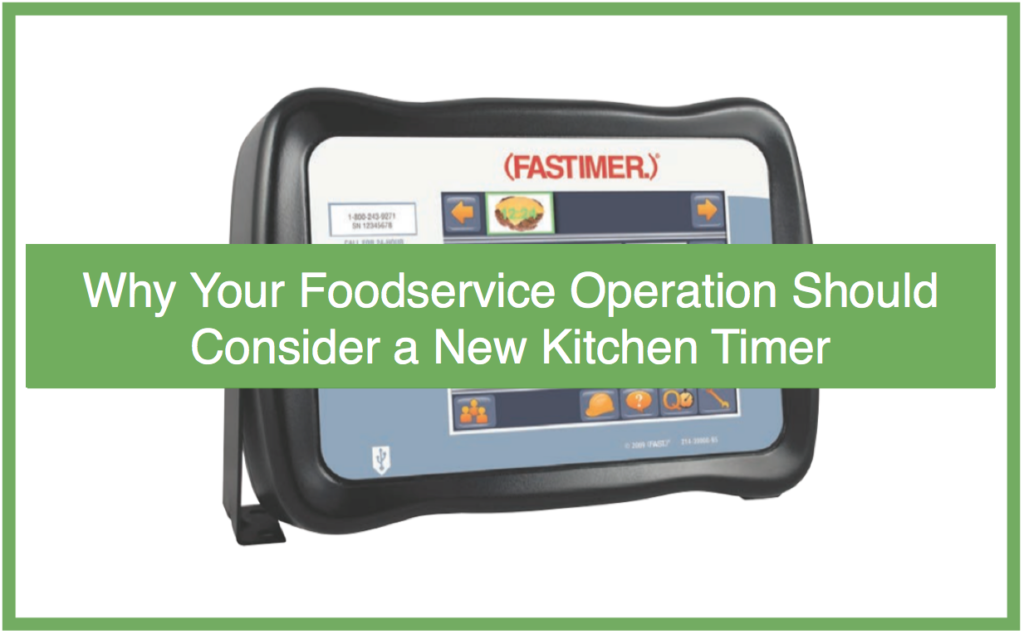 Why Your Foodservice Operation Should Consider a New Kitchen Timer
October 24, 2016
Knowing when to cook, flip, and serve your food has a variety of repercussions for your foodservice operation. To make sure everything runs on time and as efficiently as possible, operators should consider equipment like a kitchen timer. But what benefits do timers offer, and why should foodservice operations consider a new kitchen timer?
IMPROVE OPERATIONS
A kitchen timer provides an easy way to increase food quality and efficiency. By following prompts, operators can ensure that food is being cooked properly and safely. Another operational benefit of kitchen timers is minimizing food waste.
KITCHEN CAPABILITIES
A kitchen timer allows operators to time each action in the kitchen. This helps with operational documentation, which will lead to enhanced staff instruction, daily task alerts, and the potential for more effective training.
BETTER USE OF TIME
How many functions does your kitchen actually handle, and is there a more efficient way to implement them? For example, if your staff grills burgers, fries chicken, serves the food, and is then responsible for cleaning the kitchen, the solution could be a kitchen timer that has four buttons, one for each function.
Who uses kitchen timers?
Just about every foodservice operation has a need for a kitchen timer. They are popular in hotels, casual restaurants and fine dining, and even fast food and quick serve restaurant chains.
Find out how one of the country's most successful QSR chains implemented kitchen timers and wound up increasing efficiency.