Join us for Kitchen of the Future!
August 9, 2017
Wednesday, August 23rd or Thursday, August 24th!
See products in action with live demonstrations featuring some of our industry leading manufacturers!
See the latest accelerated cooking technology
Real-world applications in school foodservice
Platforms that make new menu options possible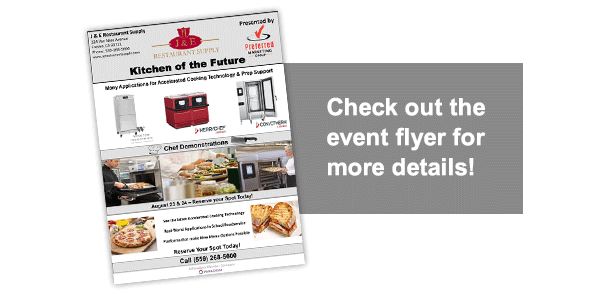 The event will be held at:
J & E Restaurant Supply
224 Van Ness Avenue
Fresno, CA 93721
Event times:
August 23 – 10:00 am – 3:00 pm
August 24 – 10:00 am – 2:00 pm
Reserve your spot by calling (559) 268-5600.
Call today, spaces are filling up quickly!