Organizational Announcement from Preferred Marketing Group
November 2, 2017
Preferred Marketing Group Poised For Success
With Recent Position Changes
Preferred Marketing Group is excited to welcome back Brad Hitchcock as a Regional Vice President for the Southern CA and Southern NV territory. Located in Orange County, Hitchcock will support the sales reps and specialists in that area to ensure customers continue to thrive.
Hitchcock previously served as a Business Development Representative in the Las Vegas and San Diego markets for Preferred Marketing Group and went on to hold key positions with Pitco, Champion and most recently Pentair.
Utilizing the education and expertise he has gained over the last 20 years in the foodservice equipment industry, Hitchcock is looking forward to making an even bigger footprint than before. He will spend the next few months establishing new relationships with customers, dealers and the entire Preferred Marketing Group team.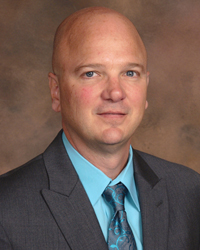 In addition, Steve Reger has been promoted to Regional Vice President for the Northern CA and Northern NV territory. Reger has been in the industry for over 30 years working in the Northern California and Nevada area, serving the last 3 years as Chain/Institutional Specialist for Preferred Marketing Group.
Reger, already making a strong impact on the business, will work closely with the company's leadership team managing the Northern sales associates to ensure customers and manufacturers continue to receive the best representation and ultimately drive sales.
Included below is their contact information. Please join Preferred Marketing Group in congratulating them both!
Brad Hitchcock, Regional Vice President, brad@pmgnow.com, 818-960-5698
Steve Reger, Regional Vice President, sreger@pmgnow.com, 916-307-7690