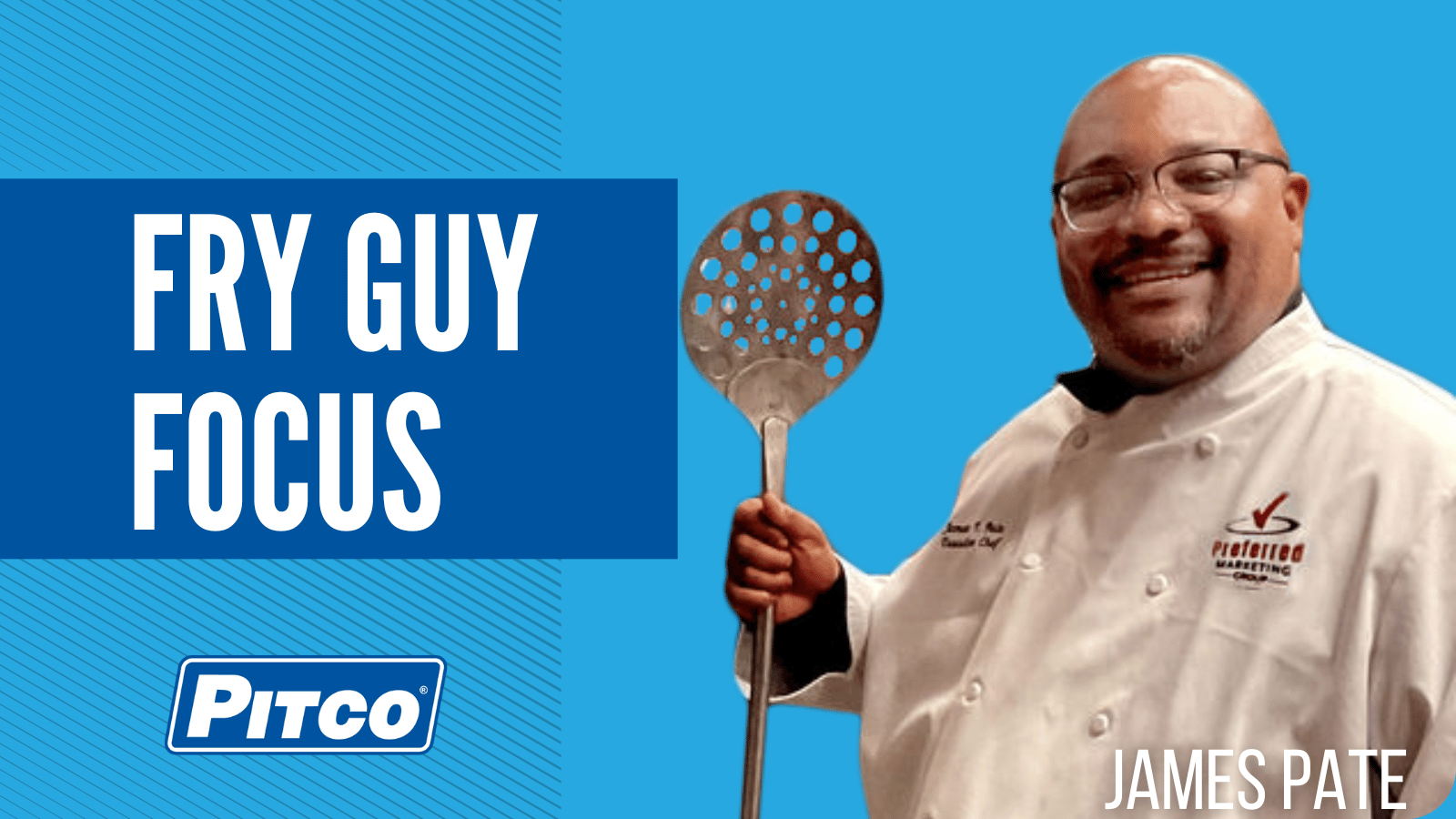 Pitco Fry Guy Focus: Introducing James Pate
September 18, 2023
For this round of Pitco's Fry Guy Focus, we're chatting with James Pate. The Southern Nevada Business Development Rep and Chef for Preferred Marketing Group, James grew up in a military family, which exposed him to many different cultures and cuisines. Here's how he got into the culinary industry and his thoughts on a NOLA po'boy.
How did you land in foodservice?
I am originally from Chicago and moved to Las Vegas in 1986 at the age of 11. After growing up a military kid, I knew joining the military was not for me. I attended Southern Nevada Vocational Technical Center and was unsure about which direction I wanted to head in life. So, at the age of 16, I knew it was time to look into a career that I would excel at. I had always enjoyed different types of cuisine growing up in different countries. So foodservice made sense.
I was lured into the foodservice and hospitality industry by two chefs who both became lifelong mentors for me and helped me develop my own style and flair while guiding me down the path to becoming a chef. After high school graduation, I decided to continue my education by earning an Associates Arts Degree in Culinary Arts and Hospitality from CSN/UNLV. After finishing my education, I was able to enter the workforce and work in some of the best hotels and companies in Las Vegas including as an Executive Chef of a major hotel chain.
What is the most common question you get about fryers?
"How can I clean my fryer and filter the oil?"
Let's talk oil. Why do operators think oil filtration is a waste?
In my opinion, it's because they're thinking about the time and trouble they imagine it takes to clean, filter, or change and dispose of the oil in many fryers. It's common for some end-users to find that new oil must be "broken in" before it starts to perform properly, making it even easier for them to justify putting off changing the oil change. But doing so can in fact end up costing them more. Old fryer oil means longer cooking times and more fat absorption by the food, along with the potential for unsavory flavors.