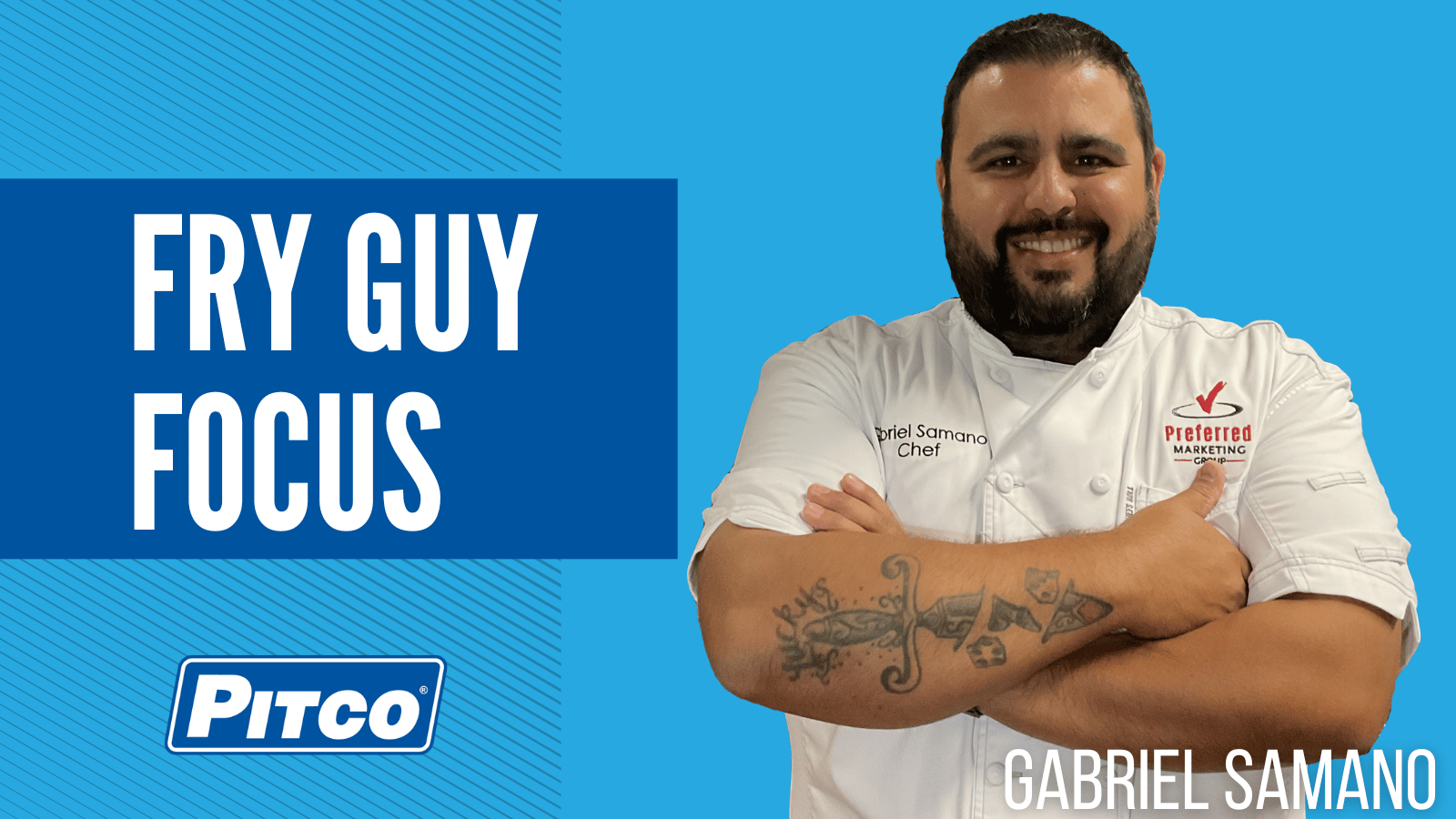 Pitco Fry Guy Focus: Introducing Gabriel Samano
September 13, 2023
Juggling multiple pans and making sure to have the right tools to get things done correctly is something Gabriel Samano is used to. As the Vice President of Sales & Marketing and also one of the chefs at Preferred Marketing Group in Chatsworth, California, Gabriel has a touchpoint on many aspects of the foodservice industry. With plenty of knowledge from his grandmother and his own experiences, he's seen a lot in the realm of frying. We sat down with Gabriel, who is this month's Pitco Fry Guy, to get his thoughts on why filtering oil is so important, where he sees the industry headed, and what he really thinks about churros.
How did you land in foodservice? Give us some background and fun facts about yourself.
I grew up in the kitchen with my grandmother, who was a chef her whole career and ran restaurants all over Mexico and California. I ended up attending the California Culinary Academy (an affiliate of Le Cordon Bleu) right out of high school.
Where do you think the industry is headed?
From where we are standing at this very moment, and with the lack of resources and talent, automation will be a vital tool for establishments to be able to survive effectively.
What is the most common question you get about fryers?
Why are there so many options and what is the cheapest and most reliable?
Let's talk oil. Why do you think operators think oil filtration is a waste and how will looking for the cheapest option affect them?
Owning and operating a food operation is very costly. Operators are always looking for ways to save money. I do not think that they see it as a waste, because oil is considered "liquid gold" and is very expensive. Smart operators know that they need to filter their oil to extend the life of that high ticket item, but they also need to save on upfront expenses, and sometimes, unfortunately, filtration does not fit in the budget.