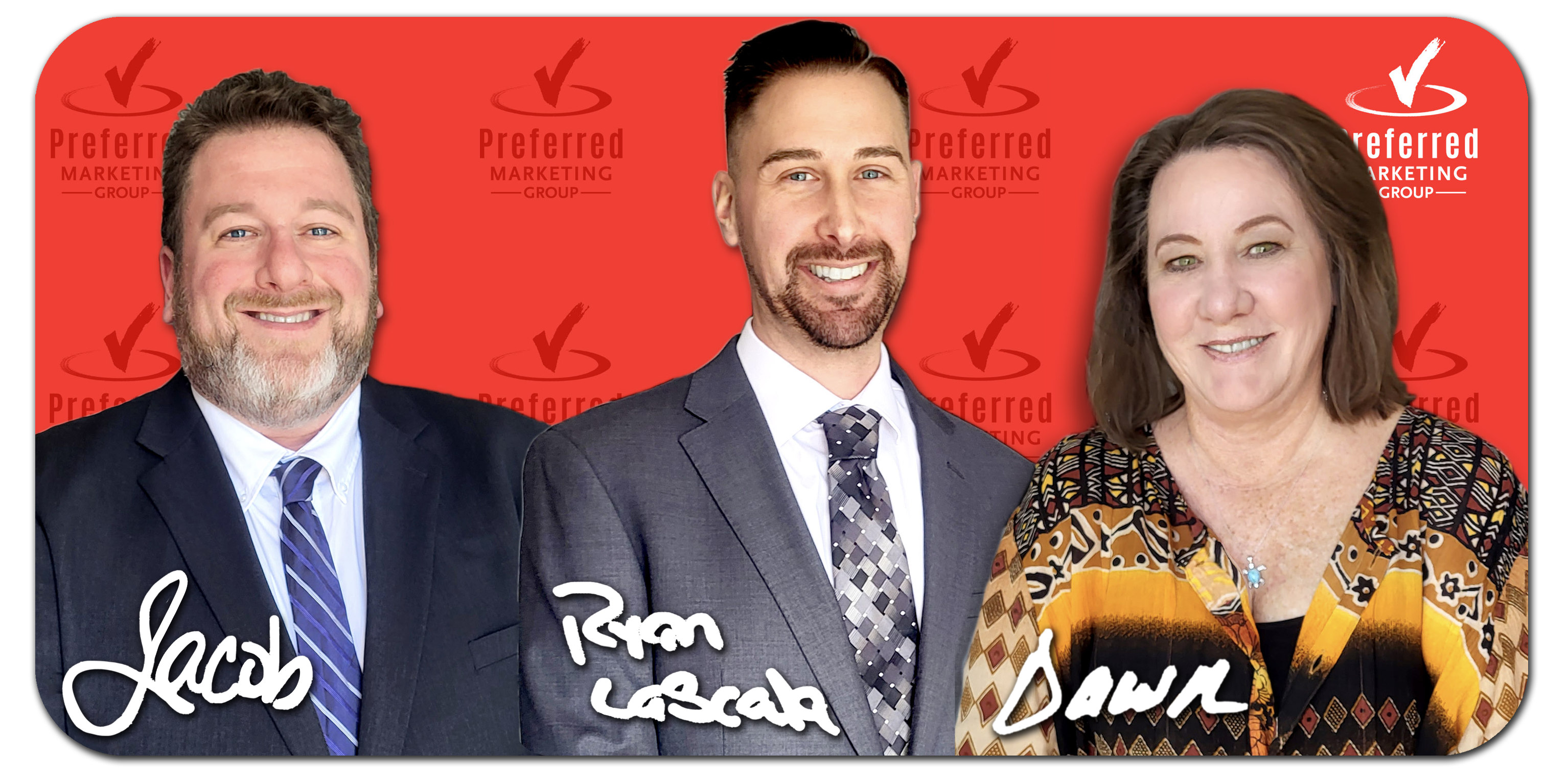 New Hires!
August 15, 2023
𝐒𝐚𝐲 𝐡𝐞𝐥𝐥𝐨 𝐭𝐨 Jacob Thomases!
Jacob started scooping ice cream at 31 Flavors about 25 years ago, and since then tried his hand at about anything foodservice can offer until equipment and kitchen design captured his heart. Now that he is a part of the Preferred Team, he is looking forward to taking care of our Northern California territory and taking his rockstar energy everywhere from Modoc to Monterey County. 🤘💪⭐
Jacob wasn't always improving the culinary world one kitchen at a time. When he was just a wee lad, he was trying to decide between an exciting and lucrative career as a butcher or maybe a casual side gig as a pro baseball player. We bet Jacob could still butcher a whole cow if he wanted to (email us for a demo! 🤪)
One of his favorite pastimes is watching sports, primarily UFC and baseball. When Jacob isn't screaming "GO A's!" at his TV, you can find him spending quality time with his family. If he had to share one thing with you is that you should never put him on speakerphone – the boom of his voice will wake up even the most stubborn dead. And always remember – "𝑻𝒉𝒆 𝒃𝒊𝒕𝒕𝒆𝒓𝒏𝒆𝒔𝒔 𝒐𝒇 𝒑𝒐𝒐𝒓 𝒒𝒖𝒂𝒍𝒊𝒕𝒚 𝒓𝒆𝒎𝒂𝒊𝒏𝒔 𝒍𝒐𝒏𝒈 𝒂𝒇𝒕𝒆𝒓 𝒕𝒉𝒆 𝒔𝒘𝒆𝒆𝒕𝒏𝒆𝒔𝒔 𝒐𝒇 𝒍𝒐𝒘 𝒑𝒓𝒊𝒄𝒆 𝒊𝒔 𝒇𝒐𝒓𝒈𝒐𝒕𝒕𝒆𝒏." (-Benjamin Franklin)
𝐋𝐞𝐭'𝐬 𝐠𝐢𝐯𝐞 𝐚 𝐰𝐚𝐫𝐦 𝐰𝐞𝐥𝐜𝐨𝐦𝐞 𝐭𝐨 𝐑𝐲𝐚𝐧 𝐋𝐚𝐒𝐜𝐚𝐥𝐚!
Ryan has spent a few years working on the beverage side of things, and he is now ready for bigger and better things! He loves food and spending as much time as he can in the kitchen – solid proof that dreams DO come true. 💪🥘
Of course he didn't always dream of this life of luxury, equipment, and delicious recipes – as a child, he used to fantasize about huge student loans, long hours on his feet, and all the other fun things that come with being an orthopedic surgeon. 🥼💉
Ryan is a man of many hobbies, but his favorite pastime is playing basketball or riding his motorcycles, and once Autumn hits, he spends all his time outside with his pug Kettle. 🐾🐶
He is very open about his OCD and believes that it helps him strive to be the best in anything he does, and he will always aim for a perfect result.
If Ryan had to share one life wisdom with you, it would be "People who say they can't, and people who say they can, are usually both right." – Henry Ford. 👑
𝐇𝐞𝐥𝐩 𝐮𝐬 𝐰𝐞𝐥𝐜𝐨𝐦𝐞 Dawn Johnson– 𝐭𝐡𝐞 𝐧𝐞𝐰𝐞𝐬𝐭 𝐦𝐞𝐦𝐛𝐞𝐫 𝐨𝐟 𝐨𝐮𝐫 𝐄𝐬𝐭𝐢𝐦𝐚𝐭𝐢𝐧𝐠 𝐓𝐞𝐚𝐦!
Dawn started her career part far away from foodservice, working for a steel I-beam company until she joined our industry over 20 years ago. She is one to dream big and achieve her goals! When Dawn was a little girl, she wanted to be a nurse, and what do you know?! Dawn ended up working in the medical field for years until she was ready to try something new! 💪👩‍⚕️
When she is not working, she is still a busy lady! On a beautiful warm spring day, you can find her at the OC marketplace, showing some love to the farm animals. 🐮🐄
If it happens to be a cold day, Dawn is most likely curled up on her couch, watching Paranormal shows or Nascar(𝘎𝘰 #11!) She can also see her setting up a beta fish aquarium in the near future. 🐟🐠
Dawn would like you to know that "Without a gleaning of purpose in life, we have no vision, we live in strife." (-Dean Koontz)