Preferred Marketing Group On-boards New Sales Team Member!
September 6, 2017
Meet Preferred Marketing Group's Newest Member of the Sales Team!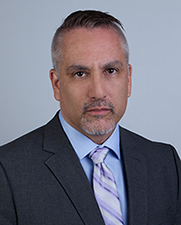 Preferred Marketing Group is thrilled to welcome Fred Macdonald to its outside sales team. Macdonald will serve as a Business Development Representative for Preferred Marketing Group. Based out of the San Diego office, he will support dealers and consultants with a strong focus on end-users, in the Imperial, San Diego and San Bernardino counties.
Macdonald has already begun his training with Preferred Marketing Group and will spend the next month immersing himself in the brand to begin building partnerships with customers and Preferred Marketing Group's leading manufacturers.
Macdonald is looking forward to utilizing his education and expertise in the industry in a different capacity. "Based on my experience of opening a multitude of restaurants from the ground up, I can impact a myriad of businesses and their overall kitchen operations helping Preferred Marketing Group customers achieve their goals, says Macdonald. "I'm excited to be part of this unique brand and where we are leading change in this industry!"
Macdonald graduated from Humber College of Culinary and brings with him 30 years of hotel and restaurant experience throughout Canada and the U.S. working as a chef, General Manager & Operations Manager. He has spent the last 20 years in the San Diego area food service industry. With his vast knowledge of foodservice operations and industry experience, Macdonald will be an added asset to the continued success of Preferred Marketing Group.