Save space while maintaining quality with Convotherm!
July 25, 2018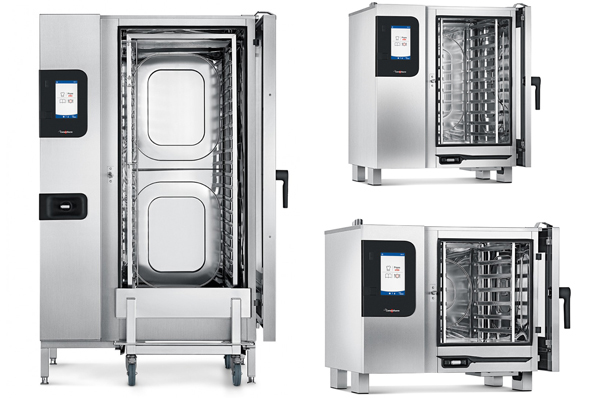 Save space in your work place with the innovative disappearing door. Allows operators to keep the space in front of the oven clear and reduces risk of injury.
Check out this article to learn more about this feature!
---
New and improved modes of cooking to ensure your results are focused!
Convection mode – Five different levels of moisture removal to produce food with a crispy outside and tender inside in the minimum amount of time.
Humidity Pro – Precisely control moisture levels manually in the combi-steam mode from as low as 86 °F.
Click here to learn more about the different Convotherm cooking results!

---
Or book an appointment directly with our Preferred Chef.