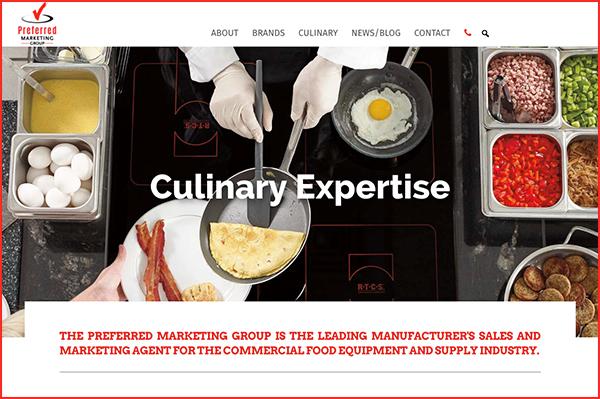 Preferred Marketing Group Relaunches Website with New Branding
March 10, 2017
Following a full rebrand and unveiling of its new logo, Preferred Marketing Group has relaunched its company website, www.pmgnow.com. The website incorporates not only the new look of the brand, but also reinforces the breadth of the team's capabilities, its unparalleled level of service and showcases the company's future direction.
Some of the highlighted features of the new website include easier navigation, a dedicated culinary section with a focus on the Engineered Solutions that Preferred Marketing Group provides, and a more in-depth look at the company profile.
The new Culinary section provides additional insight into the company's state-of-the-art facilities which are hosts to national chains for menu development, equipment testing, time and motion studies and full-scale kitchen mock-ups.
When rebranding, Preferred Marketing Group did not lose sight of its core foundation of finding the best solutions for its customers. The company provides "Engineered Solutions" to help make its customers more efficient and more profitable. The new website brings to life this unique difference describing the dedicated resources and systems in place that help provide its customers with a high-performance kitchen.
"We wanted end-users to walk away with a clear understanding of how we can help, the depth of our team and the preferred industry brands we represent," said Jeff Couch, principal of Preferred Marketing Group.
Preferred Marketing Group, headquartered in Chatsworth, Calif., is a team of knowledgeable professionals, representing the industry's top brands, dedicated to helping its customers achieve their goals.