Simply Sammic
August 30, 2018
From food prep and preservation to Sous Vide cooking, Sammic has solutions to save time and simplify your operations.
Sous Vide & Vacuum pack equipment provide HAACP recordings for your chefs when using the SmartVide 8 free app for "smart" food safety.
Enhanced grid cleaning kit provides industry leading results, saving you time with prep and reducing your waste.
A wide range of precision hand blenders that are a must have for productive kitchens!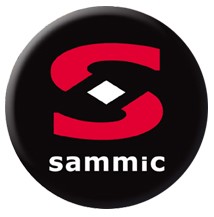 Not sure what to make with your Sammic product? Sammic has provided so many recipes just for you!
Click Here for Recipes and Tips!
Sammic manufactures quality equipment for the Foodservice Industry.
Contact Preferred Marketing Group today for more simple solutions from Sammic!