Smart Oil Management with Frontline
November 29, 2017
SAFER GRIDDLE GREASE COLLECTION!
Frontline International has created a Heated Griddle Grease System that allows operators to collect giddle grease throughout the workday in a stainless steel basket positioned under the griddle drains.
Check out Frontline's latest blog post about this new, smart oil management product!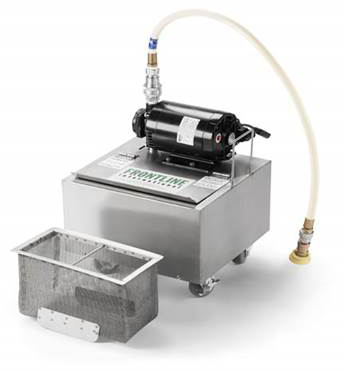 Contact Perferred Marketing Group to explore oil management solutions right for your operations!